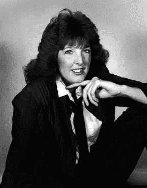 Jennie Logsdon Martin aka "Midifingers" is a classical and jazz pianist, playing shows all over the United States. And more than ten years before Radiohead or Nine Inch Nails had the idea to release their music "for free" online, she did it … only in MIDI format. That is of course much better than MP3 or AAC, because you can look inside the files and see all the notes. True open source music! The business model, according to Chris Anderson, would be "freemium" …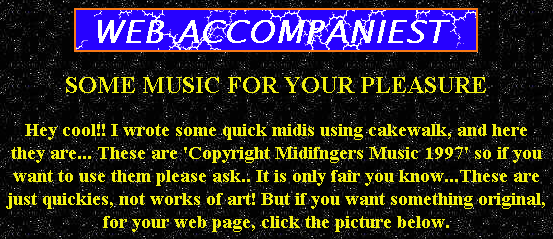 … because in addition to free music she offered paid custom MIDI compositions for web pages. The commercial site still exists: Midifingers Midi and Web Design. Check out her smooth Easy Listerning styles! However it bears the note that she's not into this anymore.
One of her other passions is fishing. She created the web site ifish.net that still seems very successful today. And there is her youtube channel, suggesting that she lives a mostly outdoor live in Oregon right now.
She could have been a MIDI Queen, but was probably ahead of her time. Anyway, having a blast online.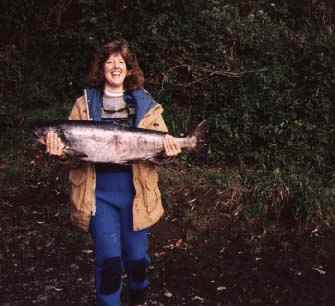 Original URL: http://www.geocities.com/Hollywood/Hills/6069/