Hey there! Well, obviously I am terribly
new to the art of background creation, but I
thought "What the heck?! Somebody, somewhere
might find something to use!"
If you find something you like, by all means
TAKE IT!!!
I won't require a link back, but would be
interested if you e-mail me with the URL that
you use them on because I would LOVE
to see them in their new home!!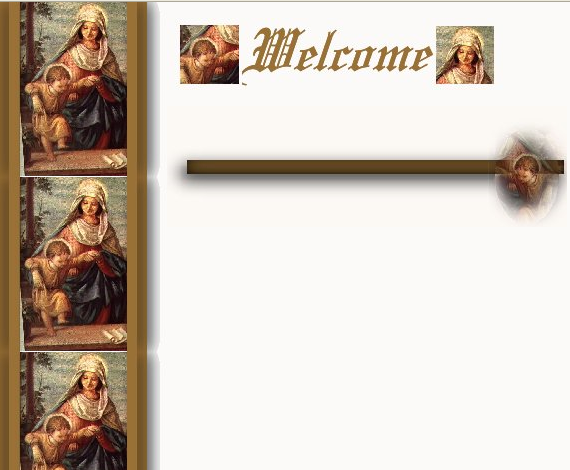 I hope you found someting useful. Hopefully, I will be able to create some more. Theoretically, my next batch should be better.(Practice, you know!)
Original URL: http://www.geocities.com/Heartland/Bluffs/1473/