Sheldon Wai, web page maker from Hong Kong, wrote in 1997: "Anime has been one of the reasons the Internet has grown so quickly in the recent years".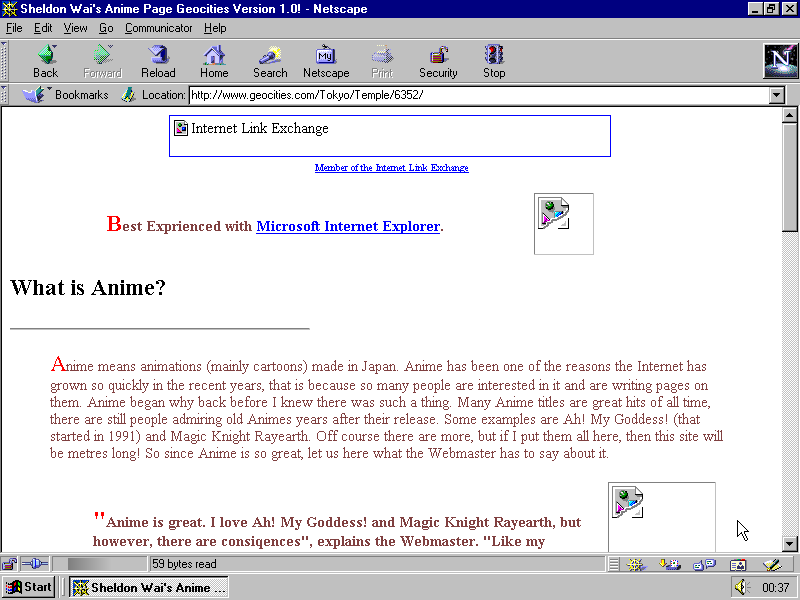 After 10 weeks of watching the One Terabyte of Kilobyte Age Tumblr I totally agree. I never expected that Anime pages would pop up so frequently.
More so, observing activities of our followers, I'm ready to conclude that Anime is one the main reasons why the Internet still exists! Every new Anime related screenshot is liked, reblogged and greeted with comments.
Some recent highlights: