I found a perfect illustration for my old thesis:
"Free collections are the soul of vernacular web. Lots of people were building their pages with free graphics and lots of people were making collections. The many-to-many principle really worked. Making your own site and building collections was a parallel process for a lot of people."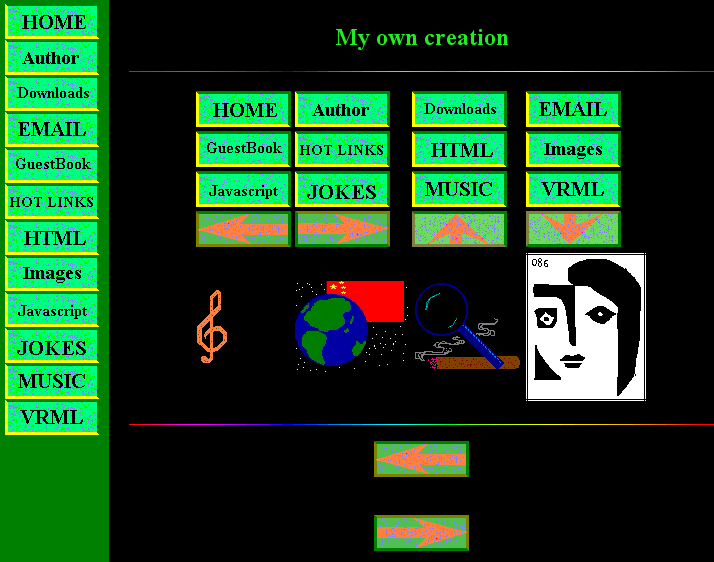 When you click "Images" (5th button from the bottom in navigation on the left) you come to 086's collection of images, The first link there brings us to "my own images" that are 086's navigation elements again.
Original URL: http://www.geocities.com/086/image1.html