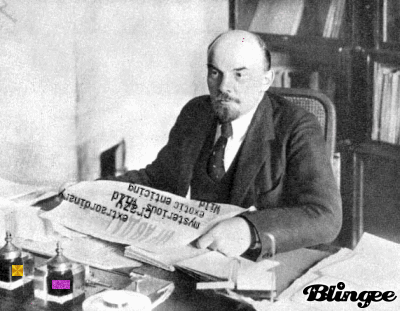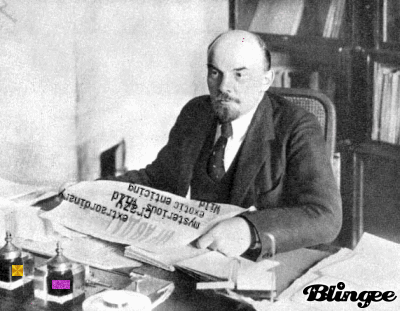 I'm an early Blingee adopter, I remember the times when you only could use a fixed set of stamps (see the FAQ page) and there were only 10 pages of them. I used blingee as a tool, as a subject, as an environment to spread myself as a GIFmodel, for teaching to make students follow and break the logic of software. I made and received blingee cards. I admire Blingee as a tool and–from the outside–as a community, and it is my first answer when I'm asked "Can you give examples of contemporary Digital Folklore?" Blingee.com was dear for me in many aspects and of course I feared that one day it will be gone and that it will happen rather soon.
***
Now it is 17th of August 2015. Two days after I got to know that Blingee.com is closing and 8 days before it will actually vanish. Unbelievable, but true: a service nine years old allows their users only ten days to grab their creations. It's maybe enough time to save what you want, though some made thousands of animations, and the Blingee Team din't provide any export function. Users are suggested to download pic by pic. It is slow! and it also what is not really needed, probably users saved their pics after creating them anyway.
No export function means that there is no way to transport interactions and connections. You can't save your profile and see your circles, awards, friends and the way your stamps were used in the pics of others. All this could be done if services like webrecorder.io would be available for everybody (Update from October 7, 2021: In the meantime, Conifer, the successor to webrecorder.io, is available for everybody at https://conifer.rhizome.org). Blingee is exactly the case where recording interactions and paths would be able to show each stamp in its full power: where and how it was used by others. But webrecorder is in beta and Blingee Team didn't want to wait.
Another remark I'd like to leave here is that Blingee.com is represented quite well on Archive.org. With quite I mean — enough to get an impression about the kind of graphics that were produced there and even how their aesthetics changed through the years. The the tool that was used to make the graphics is of course impossible to capture by a classic web archive. Probably it can be best remembered from users' How to make blingee videos on youtube. I suggest this one from 2010 in 11 parts (part 5 is missing) and the one I recorded yesterday.
***
It should be said that "sunsetting" in August and giving 10 days is equal to closing without saying a word. August is not November (as it was when Hyves was closing), people are on holidays, AFK. It is especially true for Blingee's audience. I don't have numbers, but a big part of blingee makers are Russian grandmothers, who spend their summer with their grandchildren at dachas. School begins in September, in the end of August they'll come back to their computers and see their favorite service gone.
Those who are online these days are sad, devastated, making suggestions and financial offers to the Blingee Team, begging not to delete, comforting each other, exchanging facebook and email addresses. It happens on profile pages and in the forum. It is webrecorded, till page 22. If you read it you see that there is hardly an angry message, no sarcasm, no irony. Indeed, how to be angry about a service that costs nothing, was improving, was there in the most difficult moments of your life! How to be angry about the dog which looks in your eyes like this?
And users make farewell blingees. They are getting more and more and more and more monumental and heartbreaking with every hour. Blingee has a long history of "in memory" pix. It's users know how to mourn.
***
According to the article on Fusion, Blingee developers "chose to focus on our mobile app" that promises "Amazing Special Effects for Mobile Video". Blingee users move on to picmix as it seems.
Time to say goodbye. But let me first mention five important things about Blingee.com and why it was important for web culture:
1. Blingee started as a tool and developed into a community
It is difficult to say when it did happen (Blingee Team for years never answered my emails), but it happened. Blingee was not only working on their tool and new features, but providing space for communication and interaction. Or let me put it like this: they didn't restrict communication and also didn't channel it into an extra chat or an app. People could communicate in comments or in create groups and topics in forums. Doesn't sound like a revolution, I know. And not something to impress venture capitalists. And not anything they will have with their mobile app. But it's a precious, vanishing approach: users found a way to communicate and are left alone. Blingee users created a very welcoming and supportive atmosphere without a real name policy and without the suggestion to "say something nice".
This brings me to the next point:
2. Blingee is a "stupid" tool
There is a term many of us use–stupid network: a neutral network that just delivers packets, without looking inside. It is a positive term and the idea is indeed very important, if not vital for the Internet. In Blingee's case, intentional stupidity or neutrality was manifested by not restricting their users in what the stamp could be. It didn't have to be glitter, you didn't have to make it animated! It started as a tool to pimp up your photos, but in the end of the day you could just use it as an image processing software, as a tool to make collages and work with layers. Again, as with user comments and forums, Blingee was just providing.
3. By making your picture you were making pictures of others
This one is very important for me. And this–not the technical format (GIF) or visual appearance (glitter)–is what really makes me think about Blingee as a perfect example for Digital Folklore. If you upload a stamp, you can decide to make it available for everybody. This is ideology. Very Web 1.0 ideology. Or let's say, the philosophy of web-page-making 20 years ago. Blingees are little web pages. They are modular. You can see what are they made of and use stamps you like in your own blingee. Looking at a blingee in blingee display mode is like going through a 1990's free graphics collection that amateurs used to exchange elements for their homepages.
That's why on one hand, I'm facepalming when I read that Blingee was a "web 1.0 service": It is of course a classic Web 2.0 service, technically and chronologically. And aesthetically! Glitter is Web 2.0!! But on another hand–yes. If there is a service that kept spirit of Web 1.0 production, it is Blingee.com
4. You didn't have to log in
It may contradict my excitement expressed in 1., but it is just another aspect. And again a strategy that is precious, but getting more and more exotic today. To make a blingee you don't have to log in. You didn't have to be a member, don't have to be a part of the community. You could just use the tool and vanish with your download.
5. It was recognizable
It is the last and may be really least important for me, but would be unfair not to mention: Blingee was recognizable as a style, also in the sphere of glitter generators. Stamps that we know from the first pages of "most popular" and "most dynamic" made their way into web folklore, became self referential and iconic.
***
I have a list of bad lessons to learn from Blingee. And I promise to never publish it if Blingee Team changes their mind and leaves everything as it is.