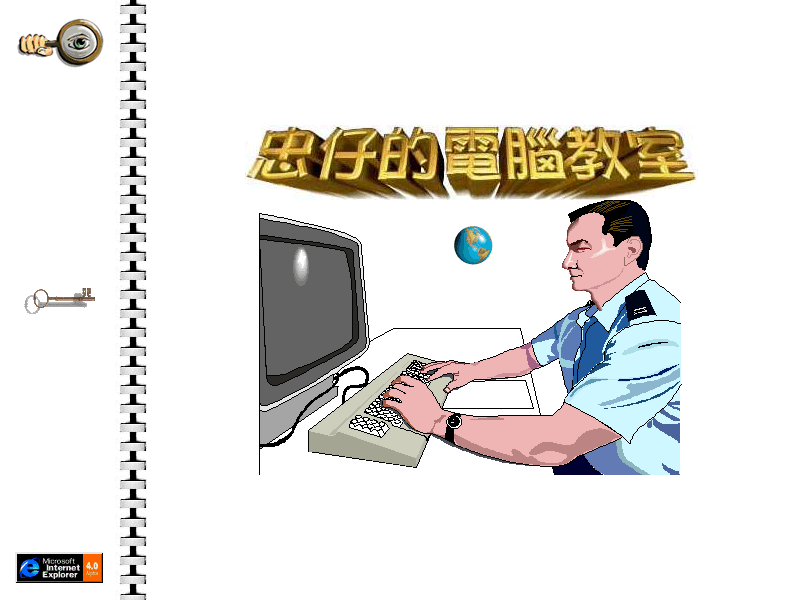 "Dreaming the Chinese Web (1996-1997)" is a magic series of nine 800×600 GIF animations composed with graphic elements sampled from the first year of GB2312 GeoCities. The compositions preserve the original formats of the graphics and framerates of the animations, enshrining them in an unclickable, undecomposable artwork looping until the end of time – or until your close your browser window.
"These aren't webpages, yet they might as well have been – if you stare at them long enough, you can dream of what the Chinese web was like," says Gabriele de Seta, the author of the series.
"Before UNICODE, the simplified characters of Mandarin Chinese were encoded in GB2312, one of the most popular versions of the guobiao ('national standard') character sets of the People's Republic of China. The earliest websites encoded in GB2312 to be found in the One Terabyte of Kilobyte Age archive date back to September 1996 – presumably the year in which the earliest Chinese users of GeoCities uploaded their first homepages for the world to see. Out of 381,934 archived GeoCities pages, only 14,209 are encoded in GB2312. While today one on six global Internet users is Chinese, twenty years ago only four percent of the amateur web was encoded in Mandarin.
Delving into the first year of Chinese GeoCities means traveling back in time to the early days of the Internet in China. The pioneering webmasters who discovered and ventured into GeoCities – Andy Zhang, Liu Dong, Benny Li, Lu Wenhu, Philip Zhai among others – were mostly university students, technicians, or academics. The webpages they designed, linked, experimented with, forgot and abandoned are a product of their times: tech tutorials, personal homepages, fan tributes, coin divination, videogame walkthroughs, tea expertise, politics and philosophy. The materials they built their websites with are a transparent testimony to the vernacular creativity of early amateur users: starry night backgrounds and T-Rex animated GIFs share 800×600 frames with Chinese pavilions and sword-wielding immortals. Pixel-art dragons and Japanese anime characters stand side-by-side with smileys and rotating stars. One webpage is just a wooden wall background with a red "Happy Chinese New Year" poster hanging there in the center."
"Dreaming the Chinese Web (1996-1997)" will premiere at the Digital Folklore exhibition at HMKV (Dortmund) on the 24th of July 2015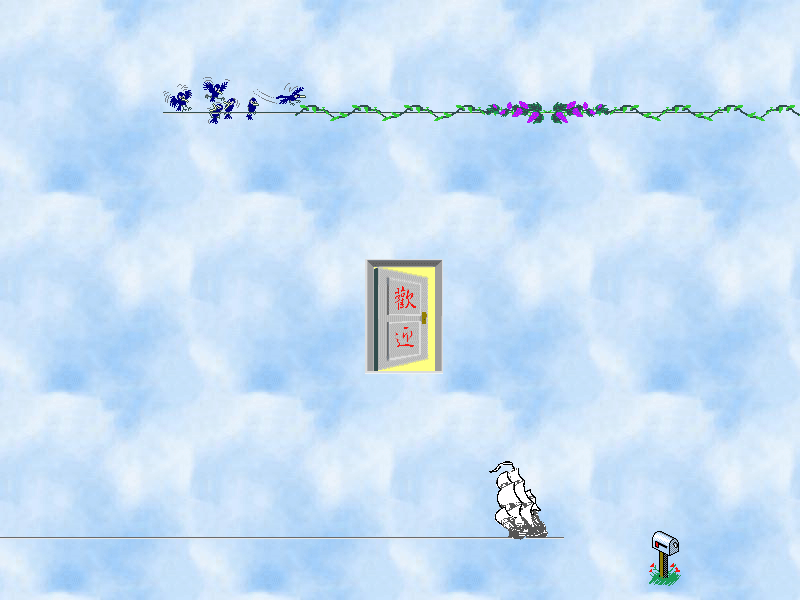 You may also want to read this great Interview with Gabriele on Rhisome.