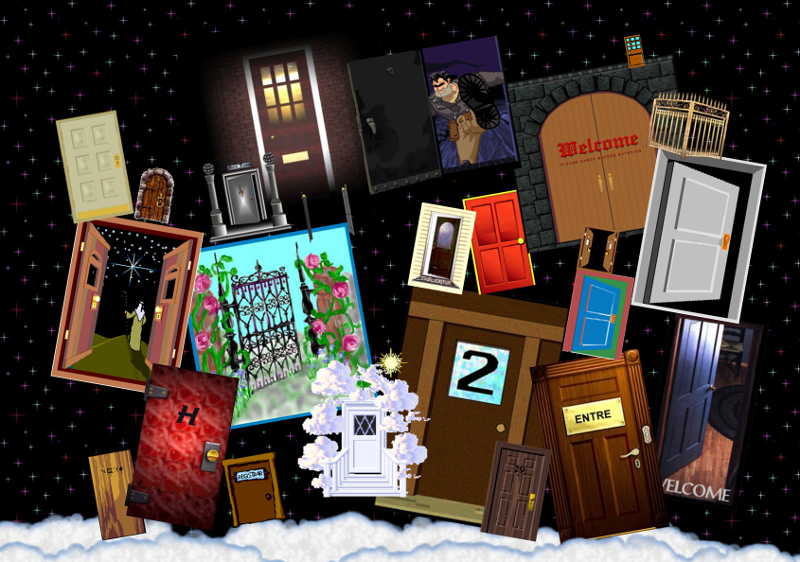 It is my special joy to announce that this year for the first time the GeoCities Research Institute got its own advent calendar. 24 doors from One Terabyte of Kilobyte Age archive are waiting to be opened at Old Web Advent Calendar. Door by door, day by day the calendar reveals treasures from the archive. Thanks to the student of our Traditions and Revolutions project group last semester.
Surfing the archived geocities sites (it's totally fun by the way) I found many webpages – collected by my prof Olia Lialina – all having an image of a door on them. Mostly they were used as entrance button leading to the main page.

It would be a shame if nobody would ever see those beautiful doors anymore!

So I came up with the advent calendar.
Enjoy! And Merry Christmas

—Nick Betzlbacher!