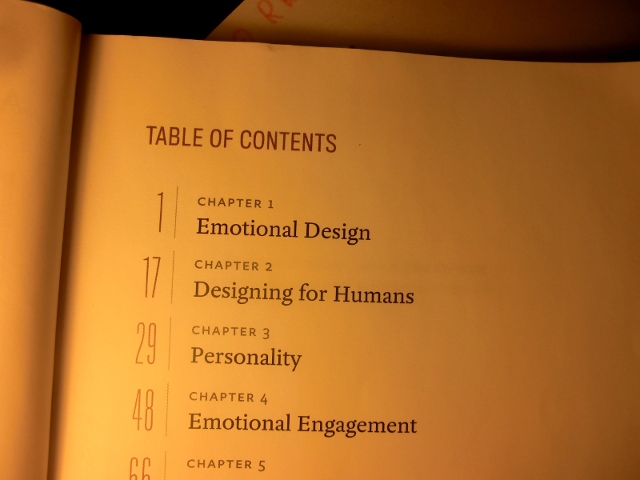 I like the idea of A Book Apart to make "brief books for people who make websites", and I order their books for my interface design students to provide them with text written by designers who are a) not making websites in Photoshop b) have their opinion about web design as a profession c) can write.
But the book #5 Designing for Emotion gives me hard time. Look at the titles of the first 4 chapters … and now imagine that they (and the rest of the book) are written without any mention or reflection of web sites people were making in the 90's and are still making. Sites that are emotional and personal and human for real, not because of a marketing strategy.
The author, Aarron Walter, confesses in the beginning that for him the WWW started with dot.com with the gold zeros and gold ones rush. Maybe that's why he doesn't know or doesn't want to know that the web outside of company websites and facebook profiles is and always was a very human environment. And beside it, makers of early web pages command an impressive set of instruments to appeal to the emotions of other users, to keep their audience and to be special and authentic.
The ignorance of web design professionals to the vernacular web started in 1997 and still progressing. Instead of valuing the rich history of their own medium, they're proud when their web sites look like comics, magazine spreads, bottle labels or cartoons. Web designers, learn from the users, learn from the 19 (not 15!) years of web design, dig through the Geocities Torrent with us. It will bring you closer to "emotional design's primary goal to facilitate human-to-human communication" (p.29), if this is really the goal.
P.S. Designers at Work