"Another passion (ok, obsession) of mine is computers. I bought my first 8 years ago for my son, but he had to fight with mom to get me off of it when he wanted to use it. I got my latest one last year and this one is MINE! Recently, I've been having a ball playing around with PaintShopPro and making graphics (ok, I'm obsessed with graphics, I made so many I now have a graphics site – Obsessive-Compulsive personality, maybe?)"
Shawna,
April 1999
I have been using your graphics and they have really helped my page look the way I want them to. Thank you so much for sharing your wonderful work. I have visited some other graphic sites and some of them were very good, but I haven't found one as good s yours. Thanks again.
Vicki Jones,
August 2000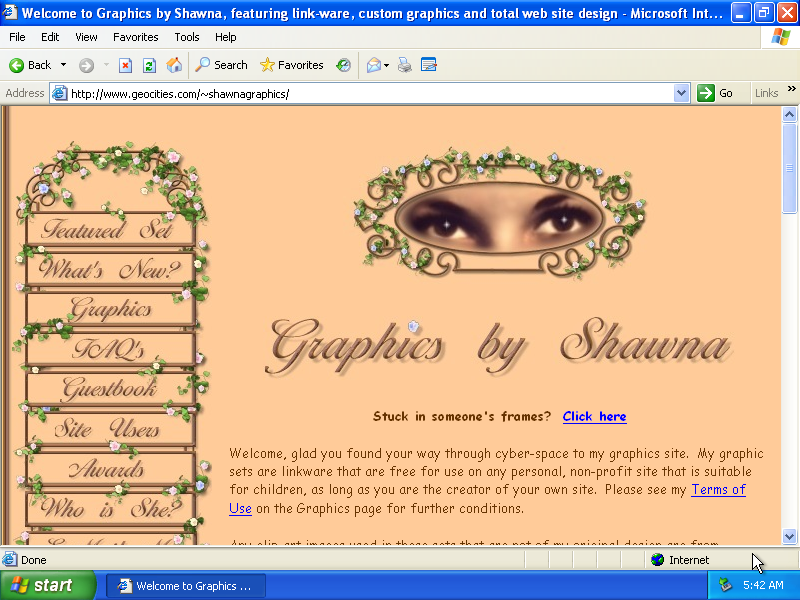 Earlier today a very significant screenshot appeared on One Terabyte of Kilobyte Age — the home page of Graphics by Shawna1. She moved into the SoHo neighborhood, Coffeehouse suburb, 5922 in September 1999 and last updated the home page on October 8, 2005.
I stumbled upon this site many times before I started to work with the GeoCities archive and maybe even before my Vernacular Web research took its shape. The reason is that Shawna's designs, layouts, and graphics were very popular and since they were distributed as "linkware," many people who used them put Shawna's button in the bottom of their pages with a link back to her site.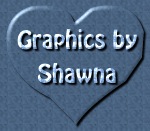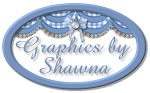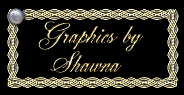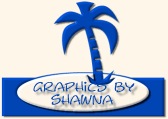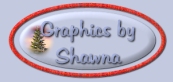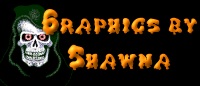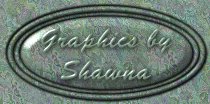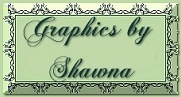 Since 2011 there is one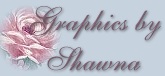 at the bottom of my own home page too. To express my respect and admiration to Shawna's creations I used 3 of her sets at once. In 2017 her jeweled set "bluegem" became a motive for a Shawna dress and a Shawna skirt, garments of the Webmaster Summer collection.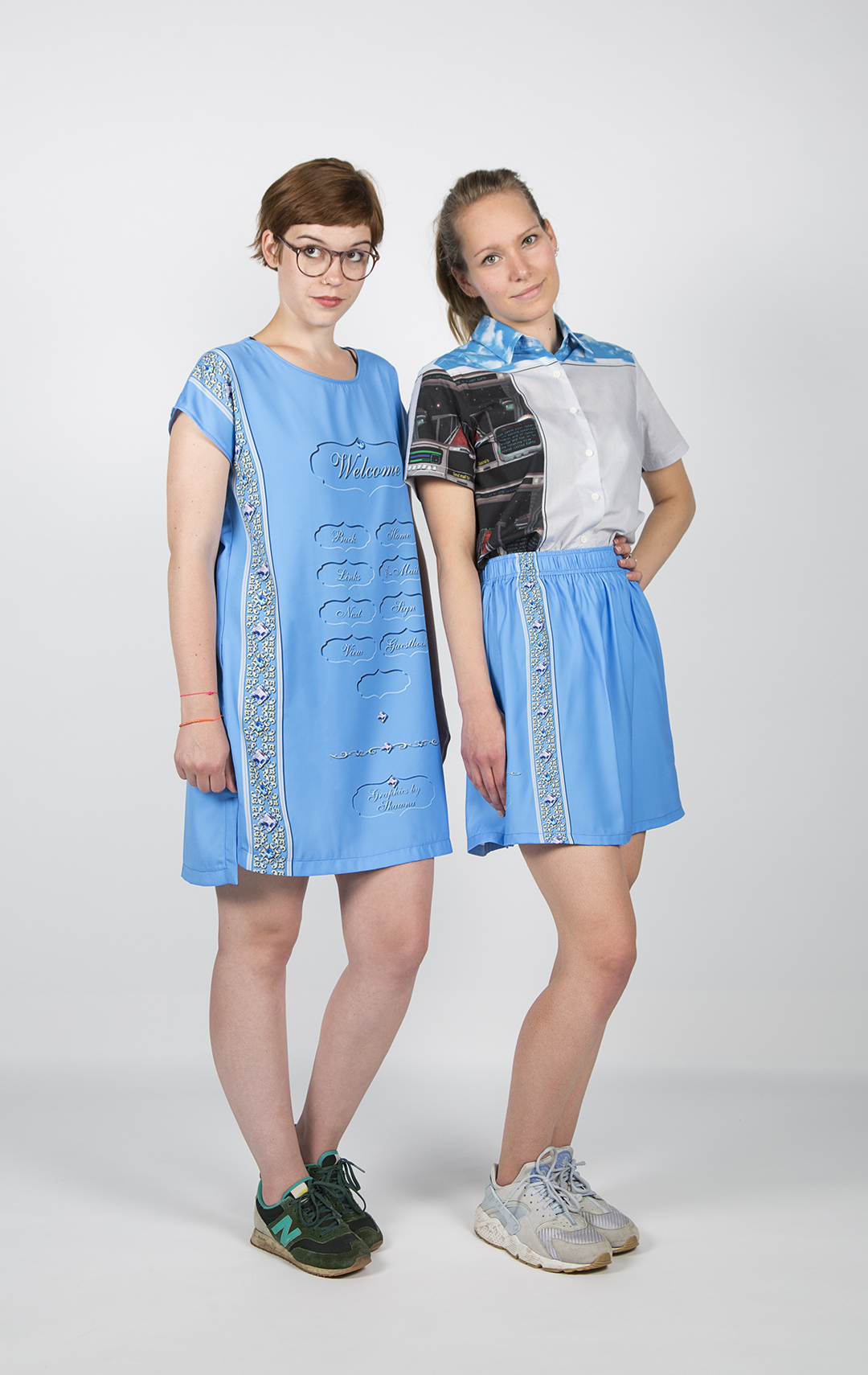 A registered nurse, Shawna Kaye Green Hall (b.1951) belonged to the early webmasters who came to the web either shortly before or shortly after their retirement. In 1999 she mentions on her me.html that she will retire in 3 or 4 years. Contrary to the common belief that the amateur web was build by 13 year old boys, it were mostly much older people who took care about making, collecting, and organizing interface graphics, like back and home buttons, welcome signs, etc, as well as decorative elements, like bullets, rules, background images. Think of Lucy and Alan Richmond, who retired from NASA to start stars.com, where the first web developers could find tools and elements to make their pages; Royal Frazier, founder of the first GIF gallery; Randy D. Ralph who put together the Icon Bazar; not to mention Chuck Poynter; who we should thank for the Dancing girl and other early GIFs.
… continue reading →
---
actually three screenshots in a row popped up in the timeline, because Graphics by Shawna existed under three addresses
http://www.geocities.com/SoHo/Coffeehouse/5922/
http://www.geocities.com/shawnagraphics/
http://www.geocities.com/~shawnagraphics/
[↩]